About Us
VAN NUYS OFFICES is a leasing company that is dedicated to helping your organization find an environment, and structure the terms that help it succeed and prosper long after the lease is signed. Besides office leasing assistance, we support your company in each part of the process; from leasing, acquisition or sales negotiations to planning and budgeting, construction project management, facilities maintenance design and ongoing operations. With our goal to provide a solution for your business needs, we are flexible with our programs and options, open to customizing a plan that meets your specific needs.

VAN NUYS OFFICES is typically capable of providing your office solution within 24 hours. Our ability to respond quickly to changing customer demands and our pursuit of innovative office solutions has made Van Nuys Offices a leader in the executive suite business center industry. One call and your office solution is in the works. Our commercial property & real estate services help clients turn fixed assets into dynamic assets. We also help our clients get ready to make a significant contribution to overall corporate performance, regardless of the economy or business cycle. Give us a call today to get more information or to talk to one of our specialists!

– We have flexible leases
– 4 different buildings in Van Nuys to choose from
– 24 Hour access to our buildings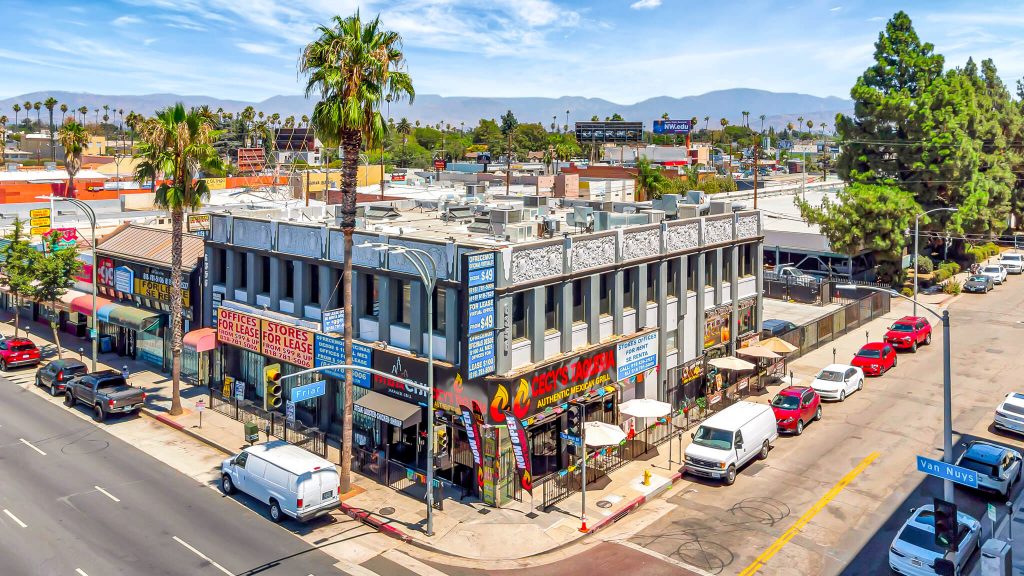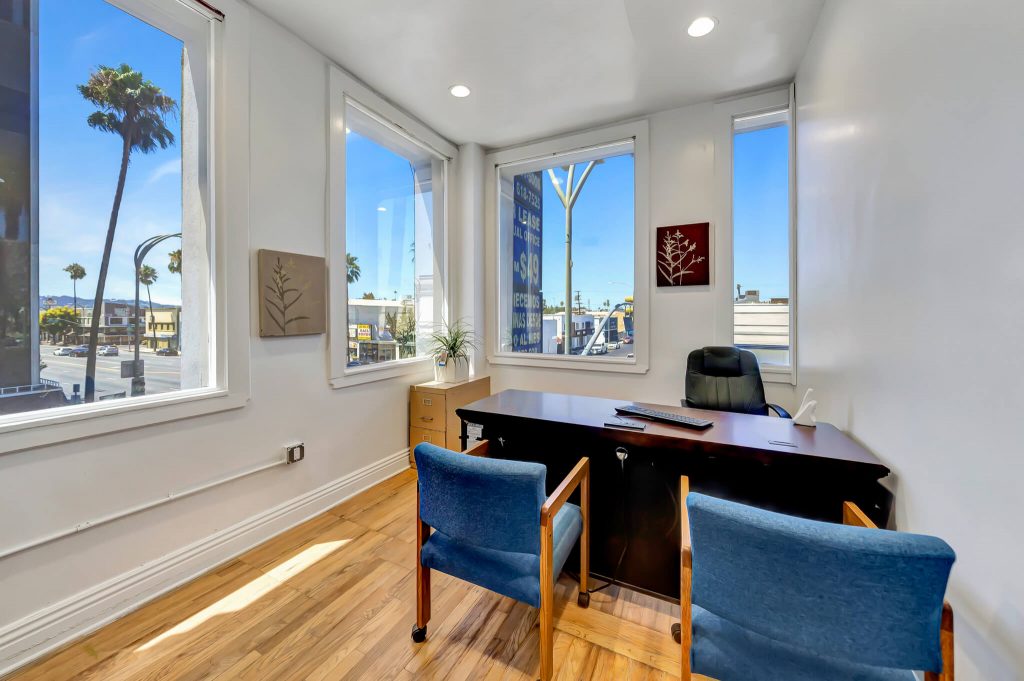 Our Commitment to You
We believe in long-term relationships and doing the right thing for our tenants through our full offering of leasing an office space, retail space, and industrial spaces. We put your needs first, look out for your best interests, work closely with you to gain a deep understanding of your first office challenges.

You can depend on us to find the perfect office space and to negotiate the best possible terms. We think of many things you may overlook such as nearby post office, public transportation, proximity to nearby restaurants or special areas.

We specialize in office spaces from 75 to 500 square feet. If you need a satellite office for your current business, if you are feeling too spread out or too squeezed in your current space, or if you would just like to have a more functional office, Van Nuys Offices will guide you every step of the way.