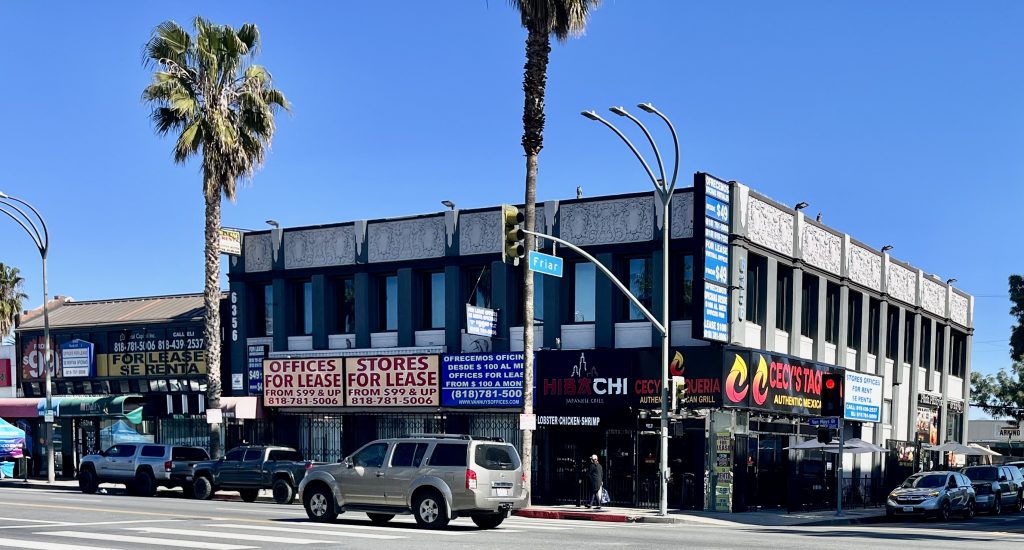 About
Finding and leasing office space in Van Nuys that's suitable for you and at a price that won't hurt your budget takes time and effort, but the payoff is well worth it. At Van Nuys offices we have a whole variety of office spaces ideal for lawyers, driving schools, traffic schools or even writers who just need a quite space where they can write. We are walking distance from the Van Nuys Courthouse. Prices are unbelievable. Single person office can be rented for $195 a month. Being part of our office communities creates opportunities and can improve your business, both equally compelling reasons to work here. Our tenants are all interesting and nice people, and some of them may be able to help you, or vice versa.
Rent
80-100sqft for $195.00/month

100-150sqft for $300.00/month

150-200sqft for $400.00/month

200-225sqft for $450.00/month

300 sqft for $600.00/month
Amenities
Mon – Fri 9AM to 6PM
Location
Start renting today!
Connect with us to learn more about renting in this building.